'Oli's nationalism Iampasarbad'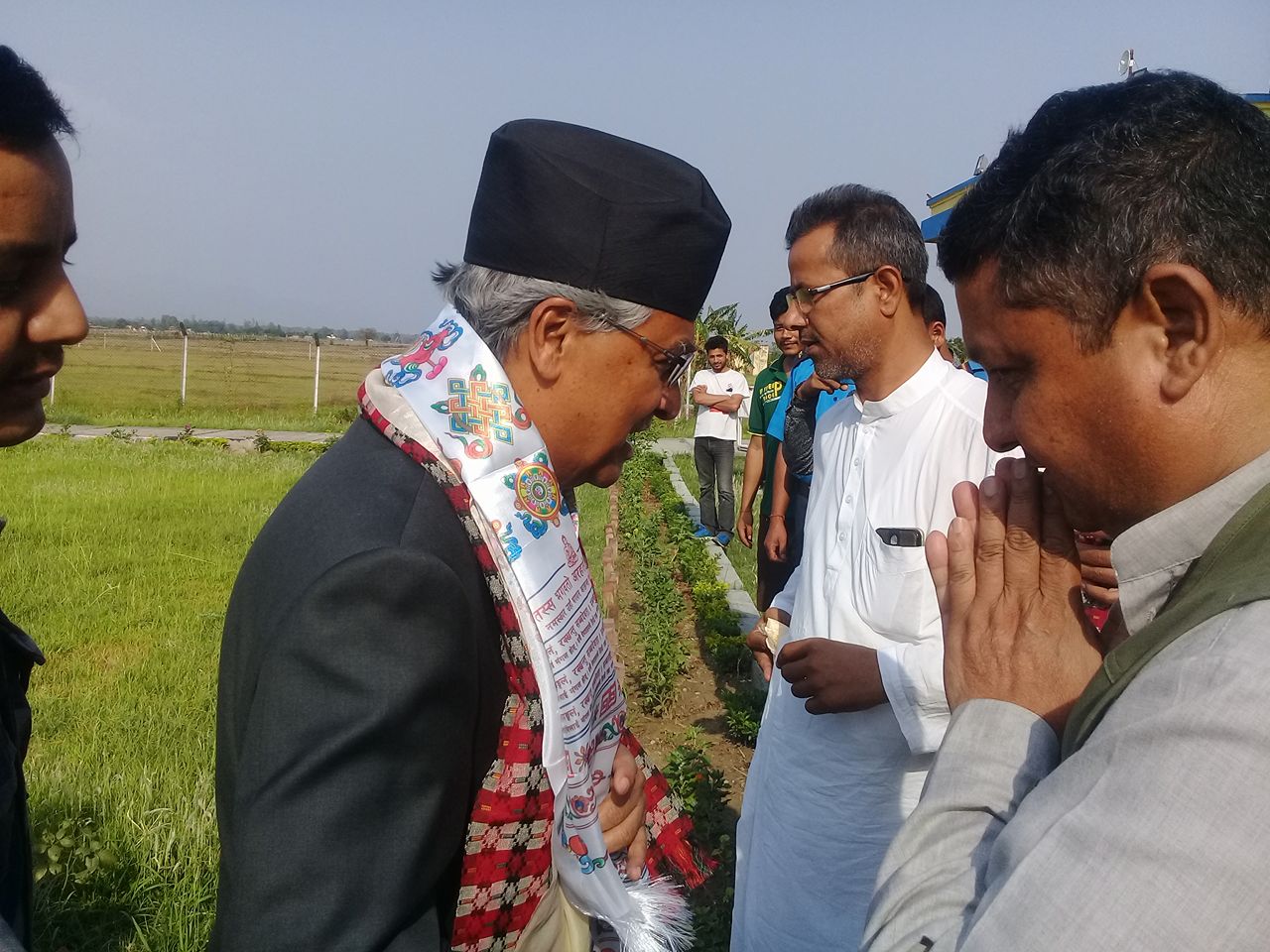 TEKENDRA DEUBA,DHANGADHI.
Nepali Congress President Sher Bahadur Deuba today said Prime Minister KP Oli's nationalism has turned lampasarbad (inertia). Speaking at a press meet organised by Nepal Press Union in Dhangadhi airport today, Deuba said that he had talked about the promotion of Gauriphanta border point with India when he was prime minister. "But KP Oli did not take up the subject when he visited India," he added. Former prime minister Deuba said he had agreed to construct Dodhara-Chandani Dry Port and a bridge at Parsurampur in Dadeldhura during his New Delhi visit with India. "I have done much for the far-western region and I will discuss the same matter," he said.
NC President Deuba said his party would be struggling for protection of democracy. "The Oli-led government has been trying to impose one party system in the country by weakening democracy," he said. Deuba said the NC has strongly opposed bringing the Money Laundering Commission and National Investigation Department under PM. "The government should not compel the Nepali Congress party to protest," he said. Deuba said everybody has to take responsibility for the NC's defeat in the elections. "We could not win the elections as the party had expected because the two big communist parties formed an electoral alliance," he added. Deuba said that there was no point in weakening cadres' morale by taking up the issue of elections. Deuba was in Dhangadi to inaugurate the newly constructed building of Durga Laxmi Multiple Campus at Attariya in Kailali. Campus Chief Damber Pal said that Deuba would inaugurate the campus building tomorrow at 8:00am. Meanwhile, Deuba will be staying in his Dhangadi-based private residence.
प्रतिकृया दिनुहोस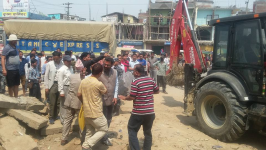 TEKENDRA DEUBA, Excavator knocks down a house at Traffic Chok in Dhangadhi following the Sub-Metropolis's initiative to clear structures obstructing Dhangadhi-Attariya six lane road project on Monday, April 23, 2018. Dhangadhi Sub Metropolitan on Monday has dismantled more than four dozen houses which were obstructing the Dhangadhi-Attariya six-lane road way. Chief of the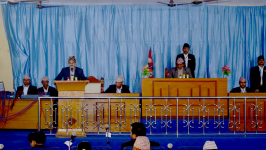 Tekendra deuba, Dhangadhi. Province 7 Chief Minister Trilochan Bhatta responding to queries and suggestions at a discussion on provincial government's policy and programmes for the remaining months of the current fiscal, at the Provincial Assembly in Dhangadi, on Monday, April 16, 2018. Province 7 Chief Minister Trilochan Bhatta today said he would take the opposition parties into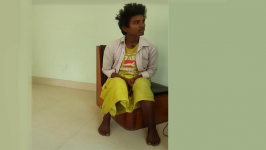 TEKENDRA DEUBA, DHANGADHI:The six culprits, who were arrested for accusing Radha Chaudhary (20) of Ghodaghodi Municipalty-5 of practicing witchcraft and mercilessly trashing her, have been remanded to Kailali prison today. Ram Bahadur Chaudhary aka Bhole Baba, Kismat Chaudhary, Smarika Chaudhary, Ved Prasad Chaudhary, Chanakala Chaudhary and Sitarani Chaudhary were sent to prison studay.