Province 7 policy and programmes okayed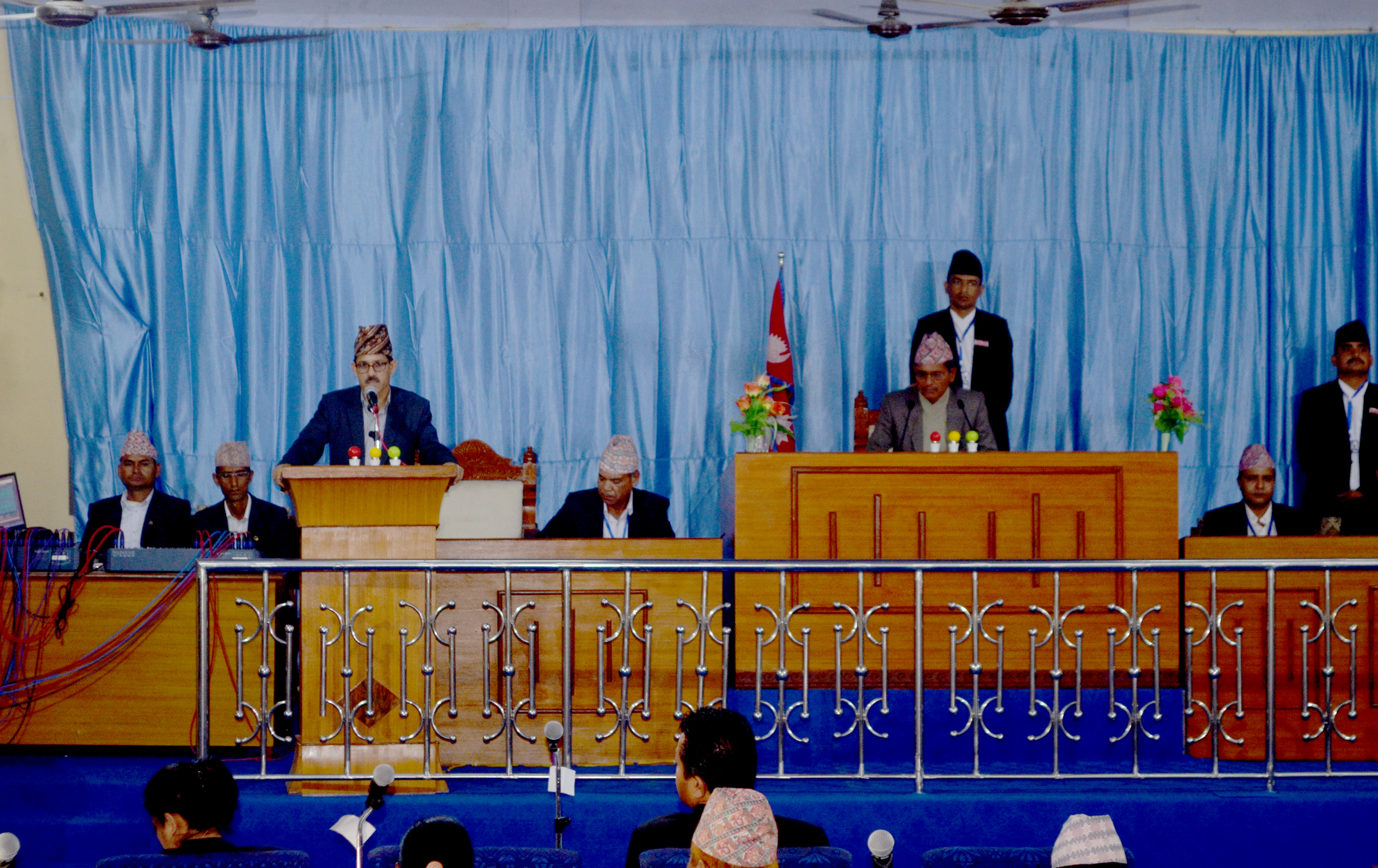 Tekendra deuba, Dhangadhi. Province 7 Chief Minister Trilochan Bhatta responding to queries and suggestions at a discussion on provincial government's policy and programmes for the remaining months of the current fiscal, at the Provincial Assembly in Dhangadi, on Monday, April 16, 2018. Province 7 Chief Minister Trilochan Bhatta today said he would take the opposition parties into confidence and move ahead for the prosperity of the province. "Since the province also belongs to opposition parties, I do not want to hurt anyone's feelings," Bhatta stated.Responding to suggestions and comments on the government's policy and programmes for the remaining three months of the current fiscal, Bhatta said his government was in a campaign to make the province prosperous and opposition parties too would be taken into confidence to make the crusade a success.
Bhatta noted that everyone's ideas and feelings would be respected. "By looking into the past, we have to pave the way for the future," Bhatta added.He said suggestions and comments given by lawmakers would help in implementing government policy and programmes. "We have to be the one to execute the policy and programmes." He urged lawmakers to comprehend that the policy and programmes were for short time.The PA passed the policy and programmes today. The policy and programmes presented by Governor Mohanraj Malla in the PA was passed with necessary suggestions and comments.The policies and plans passed for the current fiscal include programmes from making Kailali District Administration Office a model administration office to running Hello CM programme for effective management of complaints.The plan advocates promoting pro-socialism economy by creating investment-friendly environment through cooperation among the public, private and cooperative sectors. Besides, the policy has also expressed commitment to protect unity in diversity and end all sorts of discrimination and ensure social justice and human rights.Further, pledging to stamp out all prevailing societal ills, the policy conveys the government's commitment to run income and employment-generating programmes to minimise the scourge of huge unemployment and poverty in the province.The policy and programmes stresses the role of agriculture, tourism and hydropower and trade in herbs for provincial prosperity. The policy and programmes have stressed good governance and pledged to manage the main entry points in the southern frontiers.It also pledges to regulate, monitor and encourage non-governmental organisations on the basis of their work performance in the province.
प्रतिकृया दिनुहोस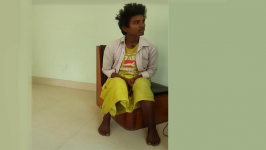 TEKENDRA DEUBA, DHANGADHI:The six culprits, who were arrested for accusing Radha Chaudhary (20) of Ghodaghodi Municipalty-5 of practicing witchcraft and mercilessly trashing her, have been remanded to Kailali prison today. Ram Bahadur Chaudhary aka Bhole Baba, Kismat Chaudhary, Smarika Chaudhary, Ved Prasad Chaudhary, Chanakala Chaudhary and Sitarani Chaudhary were sent to prison studay.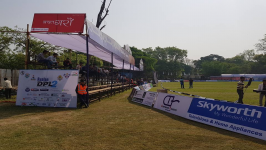 Dhangadhi, March 31 Dhangadhi Cricket Academy President Subash Bahadur Shahi and skippers of the six participating teams unveiled the trophy of the Ruslan Dhangadhi Premier League which is beginning here at the SSP grounds on Saturday. Biratnagar Kings skipper Paras Khadka, Rupandehi Challengers skipper Shakti Gauchan, Kathmandu Goldens skipper Gyanendra Malla, Team Chauraha Dhangadhi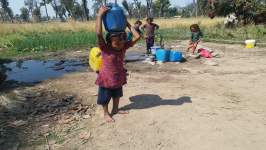 Tekendra Deuba, 26, March 2018 Sukhkhad, Kailali: Locals of Jahari village have been facing acute crisis of drinking water in Kailali district. There is only one tube-well at the centre of the settlement where children and women stand in a queue for hours waiting their turns to fill water. 500 households of Jahari village — which is situated some nine kilometres north of